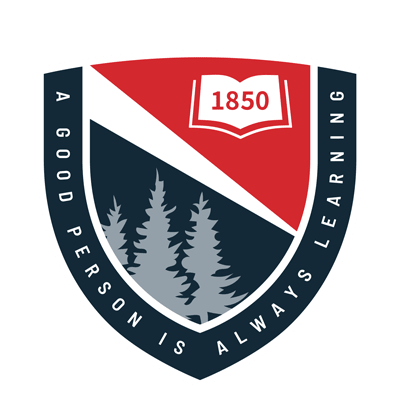 October 21, 2020

Dear Frederick Gunn School Community,

Last week, we reached the midterm mark of our first trimester, our Virtual Parents Weekend is coming up in just a few days, and Thanksgiving break is around the corner. In anticipation of the changes coming up in our academic calendar, we wanted to provide you with some reminders and updates to guide us through the next several weeks. Most notably, the dates for the start of classes in January have changed and all students will begin classes remotely (see January Return to Campus Plan below). As cases in Connecticut and Litchfield County, including at peer schools, have begun to appear with more frequency, it's important to remind everyone that we have three purposes for the protocols in place this year: first, the health and safety of our students, faculty and staff; second, honoring our responsibility to our neighbors, the Town of Washington, and the surrounding area; third, minimizing the likelihood that one or more positive cases on campus results in having to go fully remote for some period of time. The relative inconveniences of these protocols are our best path to continuing to do school in person and even getting to do things like arts, sports, and outdoor activities, albeit in modified formats.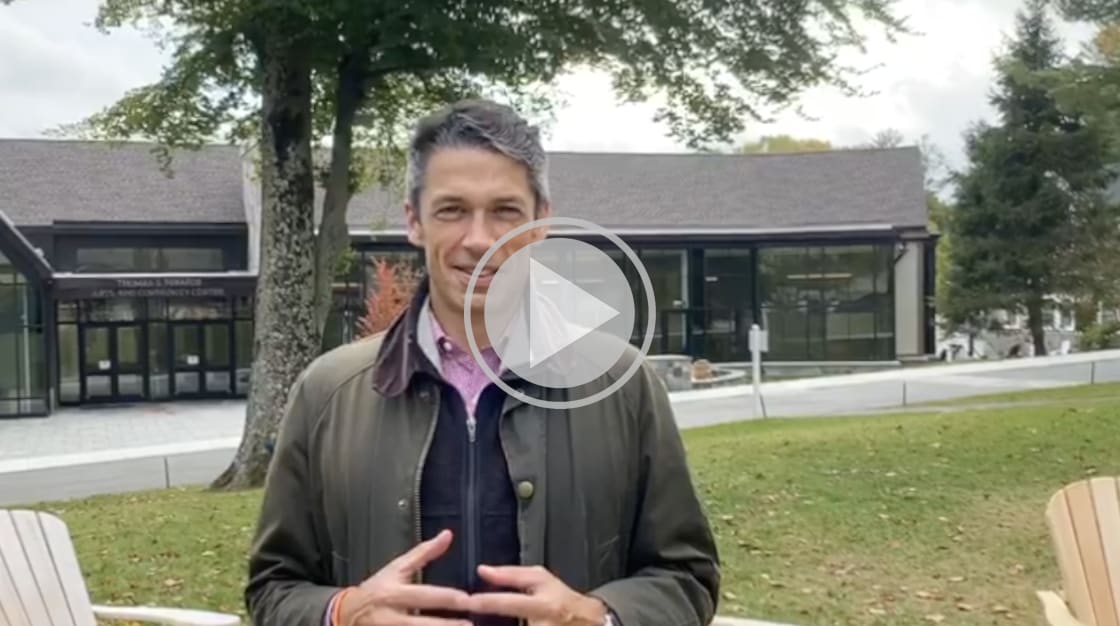 Travel Reminders
Per our September 29 "Revisions to Health and Safety Protocols," we continue to strongly recommend against off-campus overnight travel for boarding students. Where travel is unavoidable, students returning from that travel will have to produce a negative PCR test result prior to their return to campus. Please note that we require this test prior to returning to campus and that an antigen test does not meet the requirements. We do welcome families of boarding students to visit their children (see below for guidelines) and/or to take their children off campus for a break or meal. We ask that you limit off-campus travel in these cases to the town of Washington and surrounding towns, and that you limit the duration to several hours. In the instance that a student's travel is determined (either ahead of time or afterwards) to be high-risk, the school may require a 14-day quarantine off campus. The best way to ensure that your child does not end up in that situation is to work with the Dean of Students Office ahead of any travel.
Parent Visitation Policy
Parents are permitted to visit campus, however, these visits are limited to our outdoor spaces. We do offer outdoor seating in multiple locations, including Koven Terrace outside the dining hall, the Koven-Jones Glade, Brinsmade Terrace, the Quad, Bourne Courtyard and the courtyard outside TPACC. Please feel free to bring a picnic blanket if you'd like to use one of the open green areas on campus. In the interest of community health, parents should not enter any indoor spaces, including dorms. Parents are permitted to take their child out for a meal at a local restaurant but may not take children other than their own off campus.

Thanksgiving Break
As indicated in our Campus Reopening Plan, Friday, November 20, will be the last day of classes and activities for the fall term. Students are expected to depart campus for Thanksgiving break and Winterim by Saturday, November 21 at 7 p.m. In the event that your student is unable to travel home and will be staying on campus for Thanksgiving break, please contact the Dean of Students Office at dos@frederickgunn.org by November 1. The departure for the break will look a little different this year, but the procedures will be similar to those that were in place when parents dropped off students' belongings at the start of the school year.
Scheduled Departures
To ensure all boarding students depart campus safely, we are asking families to schedule a time to come to campus to pick up your students between Thursday, November 19 at 3 p.m. and Saturday, November 21 at 7 p.m. Appointments are required. The Dean of Students Office will facilitate sign-ups through a separate communication to families. Students who leave campus on Thursday afternoon will be expected to participate remotely in their classes on Thursday evening and Friday. As part of our health and safety protocols, students will be asked to complete a Travel Survey by November 1 to let us know where they are traveling and who they will be staying with over the break.

If your student is taking medication, those medications will be distributed to the parent or guardian by the dorm parent when you pick up your student. Dorm parents will also make sure that students are packed and have everything they need for the break and Winterim. In the event that we need to move to fully remote classes prior to November 20, we will follow a similar procedure to that outlined above.
Please note these school calendar dates:

November 21 through December 1 – Thanksgiving Break
Winterim – December 1‒18
December 19 to January 5, 2021 – Winter break

Returning to Campus for Winterim (Varsity Athletes Only)
Some students will be returning to campus for Winterim in order to participate in varsity sports. Not all varsity sports programs will be training during Winterim. Individual coaches will be in touch regarding the specifics of which programs will be practicing. Tryouts for those programs will happen by November 1. All Winterim classes are being taught in a remote format, regardless of whether students are on or off campus. If your student plans to return to campus after Thanksgiving break, please contact the Dean of Students Office at dos@frederickgunn.org by November 1. We will be requiring students to adhere to the same health and safety protocols that were required at the start of the fall term, including pre-arrival testing and quiet periods.
Pre-Arrival Testing
Students returning in December will be required to have a negative COVID-19 PCR test result within four days of returning to campus. We recommend that you schedule your test now between Friday, November 27 and Monday, November 30,and that you check with your lab regarding turnaround times for test results. Test results must be emailed to our Health and Wellness team at healthdept@frederickgunn.org prior to your arrival. Students traveling from outside the United States will be subject to the same requirements. We will not allow students on campus without proof that this test was performed within four days prior to arrival. We will not be able to make exceptions to this policy under any circumstance and appreciate your cooperation and understanding.

Pre-arrival Quiet Period
All individuals planning to join our campus in December must be prudent and discerning in their travel and social interactions in the 10 days prior to returning to campus in an effort to minimize potential exposure to symptomatic and asymptomatic COVID-19 individuals. We realize that this may impact holiday plans for some, but also know that to allow students on campus in December requires some sacrifices at the end of November.
January Return-to-Campus Plan
Classes will be conducted remotely January 6-15 in order to allow enough time for all families to adhere to a pre-arrival quiet period after Christmas and New Year's. Though a change from our August 7 reopening communication, this will allow for continuity of learning and help us mitigate the likelihood of the virus coming to campus. As noted below, if students already have travel plans scheduled for a return on January 4 or 5, we will welcome students back on the original timeframe.

Students who wish to and who can adhere to the state and federal pre-arrival testing and quarantine guidelines will be able to return to campus on January 4 and 5 as previously scheduled and take classes remotely from their dorm rooms. All other students will return on January 16 and 17, after having observed a quiet period, in order to begin classes on Monday January 18. Please see the return protocol below.
Student Arrival
Students returning to campus in January will be required to have a negative COVID-19 PCR test result within four days of returning to campus, and to adhere to a 14-day pre-arrival quiet period prior to their return. Students and families should limit their travel and social interactions during this quiet period. Specific arrival appointments will be required. The Dean of Students Office will facilitate sign-ups in a separate communication to families and share further details about the arrival check-in procedure in advance of students returning in January. Day students will return to campus for in-person classes and activities on Monday, January 18. Day Student Village assignments will remain the same as the fall term.
Fall Co-Curriculars
Our Athletic Department and Health Director are in conversation with our local peer schools about the protocols necessary to play scrimmages in Cross Country, Field Hockey, and Boys and Girls Soccer to allow our fall athletes an opportunity to compete while also keeping our community safe. We will provide updates as soon as details are confirmed. Our fall co-curricular program will end on November 14. Our Athletic Department has done a tremendous job attempting to create consensus among peer schools to allow safe interscholastic competition and deserve our collective thanks.

Winterim and Winter Co-Curriculars
Winterim - As indicated in our communication to families on September 29, "Revisions to Health and Safety Protocols," varsity athletes who are participating in our winter athletics programs will be welcome to stay on campus during Winterim, from December 1‒18. At a minimum, we will allow those athletes to come to campus to continue their training. The Athletic Department is actively speaking to local peer schools to gauge interest in playing games in December. We will provide updates as soon as we are able. We do not anticipate that spectators will be permitted at these games, or at contests held during the winter term, due to health and safety requirements.

Winter Co-Curriculars - At this time, due to the fact that many schools are reopening remotely in January, we do not anticipate that we will be able to hold varsity competitions until mid to late January. The winter co-curricular season will look different than the 3-2-1 Co-Curricular Program offered this fall. Our goal is to maintain the integrity of a winter sport experience while offering a variety of activities that encourage students to take advantage of all of the spaces and resources available to us while fostering all of the hallmarks of our traditional program – Engagement, Collaboration, Fitness, and Competition. We expect that varsity teams will meet six days a week; non-varsity-sport winter co-curricular programs will meet at least three days a week. Please stay tuned for more details.

Student Handbook
The updated 2020-21 Student Handbook is now available to students and parents via Highlander Nation. Although any significant policy changes related to our response to the global pandemic have already been shared with you, we are asking all students and parents to log in to Highlander Nation to review the new handbook, which is available under the Resources tab, and then complete the 2020-2021 Handbook Acknowledgement Form. You can find this form by clicking on the yellow toolbar at the top of your HighlanderNation homepage. Students will also need to log into their HighlanderNation account to separately sign the form. Please be sure to submit this form by November 1.

Freshman Study Skills
As our Academic Office announced last week, our Freshman Study Skills Program has begun and will continue every other Friday evening for the fall and winter terms from 8:30 p.m. to about 9:15 p.m. in the science building. Attendance for this terrific and important program is mandatory for all boarding students, and day and remote students are strongly encouraged to join, whether via Zoom or in person. These sessions are designed to introduce and reinforce skills integral to the academic success of our freshmen. Over the course of the program, they will hear from and learn skills from our faculty, who will lead seminars and workshops on a variety of topics.
Our Four-Level Approach
We continue to be encouraged by the fact that – now halfway through the fall term – we have not had any confirmed cases of COVID-19 on our campus. Our continuous COVID-19 testing program is underway, and we are testing 10% of our on-campus population each week. While we are hopeful that this trend will continue as a result of the health and safety protocols we have in place, we want to remind you of the four-level approach we are using. We remain at Level 2 and hope to stay there (or better) for the rest of the term. Should we need to move to Level 3, we would contact families about the changes to student life. Most notably, a change to Level 3 would eliminate (rather than restrict) travel and visitors, and have day students learning in a remote setting rather than on campus. We assure you that we would not make this shift lightly, as we know it would impact all of our lives in significant ways.

We hope you find the information provided in this update helpful. We continue to be impressed by and grateful for how well our students have adapted to our new protocols and procedures. Perhaps most importantly, please join me in a deep word of thanks for our faculty, our Health Center staff, and our COVID Planning Team for their intrepid spirit in the face of the daily challenges of doing school safely – and still keeping it fun and efficacious – in the face of the pandemic. I am grateful to you, our parents, for entrusting your children to us during such an unprecedented and disorienting time. Please don't hesitate to reach out to us if you have any questions or concerns.

Sincerely,

Peter Becker
Head of School